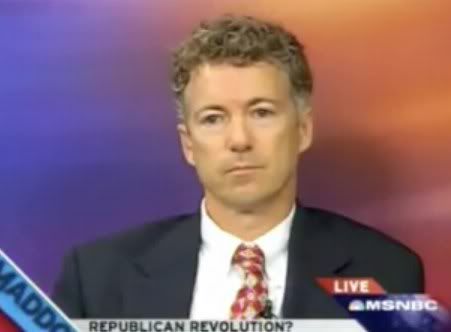 Key GOP Congressmen and Senators leveled harsh protests at a budget proposal that would cut U.S. aid to Israel in favor of correcting deficit spending.
Freshman Senator Rand Paul of Kentucky, a Tea Party-backed Republican newly elected to the upper chamber, proposed cutting some $20 billion in foreign aid, including $3 billion to Israel defense efforts in an overall slashing of deficit spending of $500 billion. The current forecasts show that deficit spending will approach $1.5 trillion this budget year.
The proposal includes cutting $16 billion in money for wars in Afghanistan and Iraq and other cuts in education and energy.
When the measure drew immediate criticism from both sides of the aisle, an aide released a statement, saying "The overwhelming majority of Americans agree with Senator Paul – our current fiscal crisis makes it impossible to continue the spending policies of the past." Said Gary Howard, a spokesman for the Senator, "We simply cannot afford to give money away, even to our alies, with so much debt mounting on a daily basis."
The swiftest and most strident criticism came from the Israel lobby, staffed with members of the Bush Administration on its board of directors, as well as majority members of the House Appropriations Committee and Senate Foreign Affairs Committee.